Blue magpie Lodge, An eye catching travel destination situated in the edge of worldly renowned Sinharaja Rain Forest is the most perfect location for you to spend your vacation with. In here you can never escape from the experiences you going to face as they are bound to every visitors life who visit Blue Magpie Lodge on their vacation. There are lots of things to do and lots of experiences you are going to have on your visits.


You will get a chance to taste the tropical foods flavored with sri lankan spices.
You will experience of having your breakfast,Lunch & Dinner in an open restaurant facing a beautiful paddy field.
You will get a chance to see endemic birds while having your food as they visit the restaurant on the day time.
You will be given a chance to walk freely in a middle of a rain forest examining lots & varieties of flora and fauna closer than you've ever seen before.
You will also meet a chance of have a chance for having a bathe in a stream flowing down the forest in front of the lodge which is born by natural springs.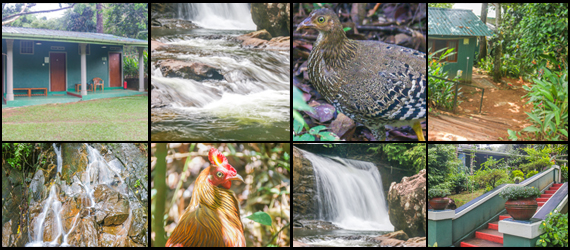 Including all these experiences, your visit to Sinharaja with Blue Magpie Lodge will be an unforgettable experience that you goin have have rarely in a lifetime.